Thematic Sustainable Solutions. Shape tomorrow's world
The climate crisis is one of the greatest challenges of our time. But climate change has many faces, and it cannot be separated from social problems, which are often drivers of environmental issues. Significant economic, societal and institutional changes are needed to combat these challenges.
It's time to act. But we can't do it alone. Only together can we make a real difference.
Nordea Asset Management. Your thematic sustainable partner.
Nordea's journey to sustainability-themed investing started over a decade ago
Since 2008, Nordea has been building climate and social solutions. Investing for our clients, we have been paving the way to a greener and more inclusive future with:
lower carbon emissions,
a cleaner environment,
greater social equality and
more resilient economies.
Over the years we have developed a huge breadth of experience. This is a unique and valuable tool we use when we engage with the companies we invest in, to help them unlock their potential and bring real change to our world.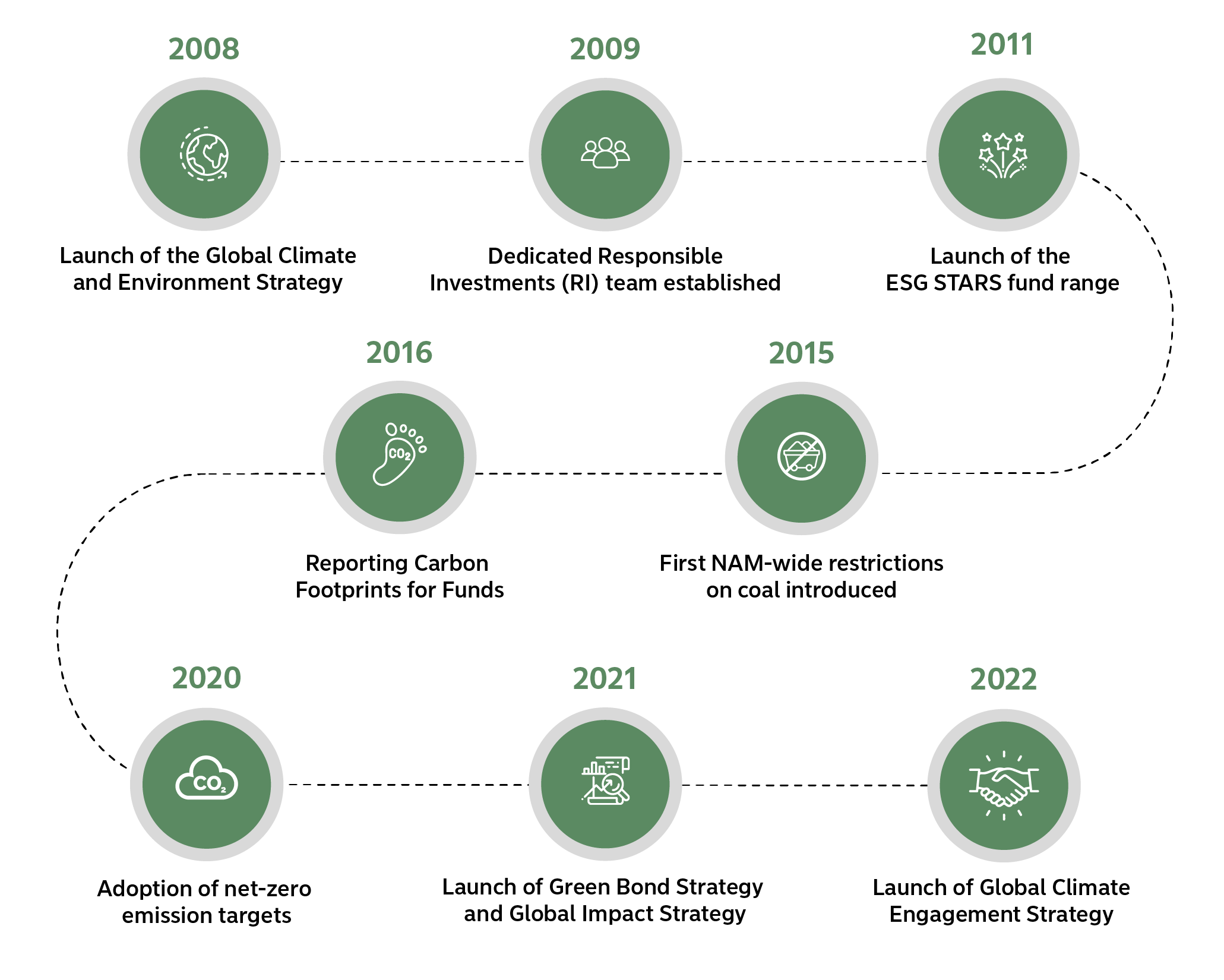 Our goal: delivering returns with responsibility*
We offer a wide range of Thematic Sustainable Solutions to meet your clients' needs, based on:
a proven and robust investment process
experienced portfolio managers and
award-winning Responsible Investment team
*There can be no warranty that an investment objective, targeted returns and results of an investment structure is achieved. The value of your investment can go up and down, and you could lose some or all of your invested money.
With effect as of 31/08/2023 the sub-fund was renamed from Nordea 1 – Global Climate and Social Impact Fund to Nordea 1 – Global Impact Fund.
With effect as of 31/08/2023 the sub-fund was renamed from Nordea 1 – Global Gender Diversity Fund to Nordea 1 – Global Diversity Engagement Fund.